Blogspiration is a new weekly meme hosted by GrowingUp YA and Saz101. Where inspirational quotes/pictures/videos are posted to bring a little creativity or conversation into the blogging world.
My Blogspiration posts are a bit erratic. There's no formula to what inspires me each week and I've felt a little bad for skipping the last couple of weeks, but I couldn't come up with the perfect post. If it wasn't perfect, it wasn't going to be posted. This week I found that perfect post.
A quote my sister and I came across while cruising an Etsy store (
This one!
), that just called out to me.
Life
isn't about waiting for the storm to pass...
...It's about learning to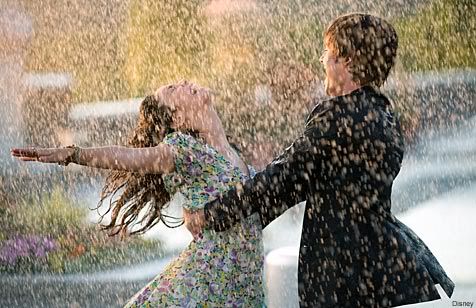 (p.s. I realise that picture is of Troy and Gabriella
(aka. High School Musical) but it fit so well)
Kim