Summer of Supernatural
Are you ready for another fun author chat on the Summer of Supernatural page? This week Maureen Johnson is dropping by to answer questions and talk to fans!
Maureen will be available to chat with on Thursday, 8th December at 12:30pm AEDT. To join in the fun, all you have to do is 'like' the
Summer of Supernatural
facebook page, post a question when Maureen arrives and wait for your reply.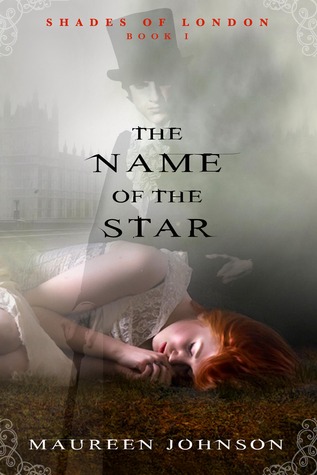 I think the aim is to promote her new book,
The Name of the Star
, the first book in the
Shades of London
series, but I'm sure she'd be willing to answer questions about her previous books too.






Jack the Ripper has been plaguing the East End of London since 1888 and in Maureen Johnson's latest book, The Name of the Star, the Ripper returns to terrorise modern day London. When 16-year-old American girl Rory moves overseas to attend boarding school, she arrives when the city is gripped by "Rippermania" – after an identical murder to Mary Anne Nichols is discovered in what was formerly known as Buck's Row.




Has Jack the Ripper returned from the dead? Or is there a copy-cat killer roaming the streets of London?
(Description from Harper Collins Aust. Thanks Kerrie for your Harper email and the info about the book!)
Remember: Thursday, 8th December. 12:30pm!
(If you're trying to work out time differences I recommend using
Time Zone Converter
just select the day/time, set the first location to 'Australia - New South Wales - Sydney', find your time zone and click convert!)
Kim
P.S. I was away for one of the live chats with author Leigh Fallen (Carrier of the Mark). But scroll through the Summer of Supernatural page and you can see all her questions and responses.